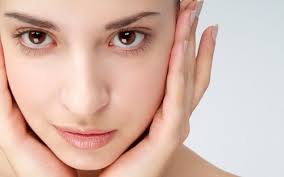 images
+
Spring has arrived after long gray winter and this is the right time to make yourself blossom as spring flowers. Look fresh, young and full of energy!

I have few beauty tips to make you look great for this season. Try to follow them for at least one month to be able to see the difference.
Let's start from inside, because that's where the beauty begins. You have to drink at least 2 l of water, green tea or light juices every single day. This rule is absolutely necessary and many of us do not drink that much, or include alcohol and coffee in their daily portion, but that's not right. Eliminate alcohol intake and do not smoke. Cut down on refined sugars and eat plenty of veggies and fruits. Amazing for your skin are almonds, fish, avocados and coconut oil. Be sure to increase the intake of these goods.

If you want to make your skin fresh looking, you have to give it at least once a week deep moisturizing face mask. Hydration and moisturizing is extremely important in keeping your skin healthy. You can look for some face masks that contain even vitamin E, since this one is responsible for anti aging properties.

Exfoliate your skin once a week, preferably during bath or shower where you can exfoliate your whole body. You can also shave during this time, because your skin will be soft and you can get clean and super smooth shave.

Keep your daily routine simple. Do not overuse creams and lotions. The best routine is to get one cleanser to clean your skin in the morning and evening and two day and night nourishing creams. Do not use more than needed. Trust me it works better on long term perspective.

Don't forget to make special wellness days even for your feet and hands. Your goal is to have soft, healthy and good looking skin and nails. No excuses tolerated! :)

Try to get your skin from time to time oily mask or wraps. Use coconut oil, almond oil, argan oil or olive oil and replenish your skin with these. Oils carry a lot of unique nutrients and your skin will get extra boost when applying these. You may use oils even as a massage therapy and turn grooming into the fun with your boyfriend.

I hope some of these tips were new for you and that you enjoyed reading it. Good luck!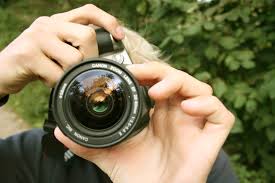 copy62_images
+

EXTRA TIPS : If you want the pictures always look great?
We know how to do it ! Do you also have problems with taking pictures? Do you always look to the side or you open your mouth and have double chin. Even if you are not a model, you can have the pictures from now on that always look good! All you need is when you will remember this advice, then you will always have wonderful photos both from holidays and party with friends.

1st: Make- up , which will make you pretty
Natural looking make up is the key: lightly painted lips, mascara, eyebrows shaped. Do not use blue, green these colors are in the photo too rough. If you're blond, choose a light colors. If you have dark or olive skin use a purple or maroon color.
2nd: Choice of clothing

Colors of clothing and background of images interact together therefore be particularly consistent in choice! If the photos are black and white entirely black outfit especially in combination with black hair and dark skin will not look pretty.

3rd: Appropriate light

If you are outside avoid bright light and sharp shadows. Stand aside to the sun and let it shine on you from behind. Inside the room you'll need good light from the window. The best is always a natural light source, the light from the window hides many things. The ideal time to take pictures is early morning and late afternoon.

4th: Great smile

Try this. Before a photographer presses the button, look sideways and then right back into the lens and smile wide naturally. Because if you smile too long your smile is unnatural, and will be forced and stiff.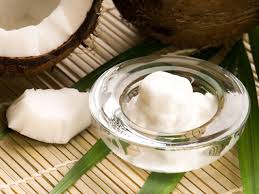 The magical coconut oil!

Beautiful hair and white teeth? Discover the magic of coconut oil!


Coconut oil possesses an excellent versatility in your kitchen, cosmetic products, massage treatment, hair care, the nails, teeth enamel, boosts your state of health, strengthens your immunity, skin care plus more.


Coconut oil is actually most of the time in a solid form and you will have to heat it up a little bit before you start using it. Coconut oil can help you to become healthy and stunning. Nevertheless, when you buy the oil, be sure that you get only pure oil. This one gives you all the attributes discussed in this post.


Coconut oil is made of really specific ingredients and some of the fats are very similar to all those we have on our skin, this is why they are without difficulty absorbed. Coconut oil always supplies your body with everything it needs to rejuvenate. You could use it in the wintertime on your lips in order to prevent cracking and in the summertime apply it after sun bathing to hydrate and regenerate. The other possible way to make use from it is to use it as a massaging oil. It delivers your skin all of the beauty connected traits, but also some other which include increasing its condition, strength, and resistance.


Coconut oil is the only oil that remarkably lessens the losses of amino acids in dull and the weakened hair. The oil has been used for basic haircare in countries like Exotic countries for centuries. Research clearly demonstrates the huge influence of coconut oil rubbed into the hair. Coconut oil is really soothing and which means perfect for sensible baby skin.


"Be your own kind of beautiful!"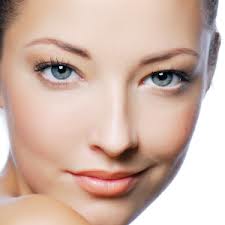 Will Meaningful Beauty Work? Insider Secrets
Is really Meaningful Beauty worth the money? Regrettably, most recently these products gained several poor responses. However, just before we accuse any one consider if you never have tried the cosmetic line by yourself. There needs to be reason why those products are sold quite a lot.


At the first place, you need to know the products. When you like to know if it has got a refund policy, absolutely it does have—for sixty days! One should always look much deeper not only within the promoting lines that product has but to user reviews it has to comprehend it much better. You can make your judgment and maybe share it with other people after. The thing that you must want to know will be: does Meaningful Beauty deliver the results on your skin; there will be the hit! To know this, you will need to have a clue how it was developed and what it's created from.


Listed below are the parts of the set:
Skin Softening Cleanser cleans the skin of airborne dirt and dust and various other impurities without stripping off the natural oils. Your skin will be ready for use of the main anti-aging formula.


Anti-Oxidant day crème is packed with SPF 20 which offers protection to the skin against damaging UV rays. This really is one small magic, the skin will be safe of any dangerous chemicals.


Crème de Serum the treatment offers extremely appealing selection of substances, that'll lighten, unite and strengthen your skin straight away.


Skin Brightening décolleté revitalizing and caring treatment for the neck and upper areas of the body. As in the case of day cream, it incorporates SUNSCREEN too.


Glycolic Treatment Pads supply your skin with exfoliating agents to make it radiate inside out. Melon antioxidant comes to aid the skin to fight against free radicals.


Do the beauty products improve my skin type?
80% of customers honestly claim for getting favorable outcomes of this skin care.
Meaningful Beauty product line is the creation of the team of specialists that have tried just the very best compounds. The distinguished substance for these products happens to be melon's anti-oxidant which has the absolute best anti-aging characteristics. With the help of latest system, they've exclusively put together that compound to many other vital nutrients like Coenzyme Q10, lipoic acid and many other vital skin rejuvenating minerals; and so, coming up with the Meaningful Beauty Anti-Aging skincare product line.